Chord Challenge is a new tool on Fender Play for practicing chord switching and building finger dexterity. Select a series of chords (up to 4 chords), adjust tempo with the metronome, use the timer to set a practice session duration and, after you're done, enter how many times you switched. Try again to beat your high score.
From the website, click Chord Challenge from the main menu.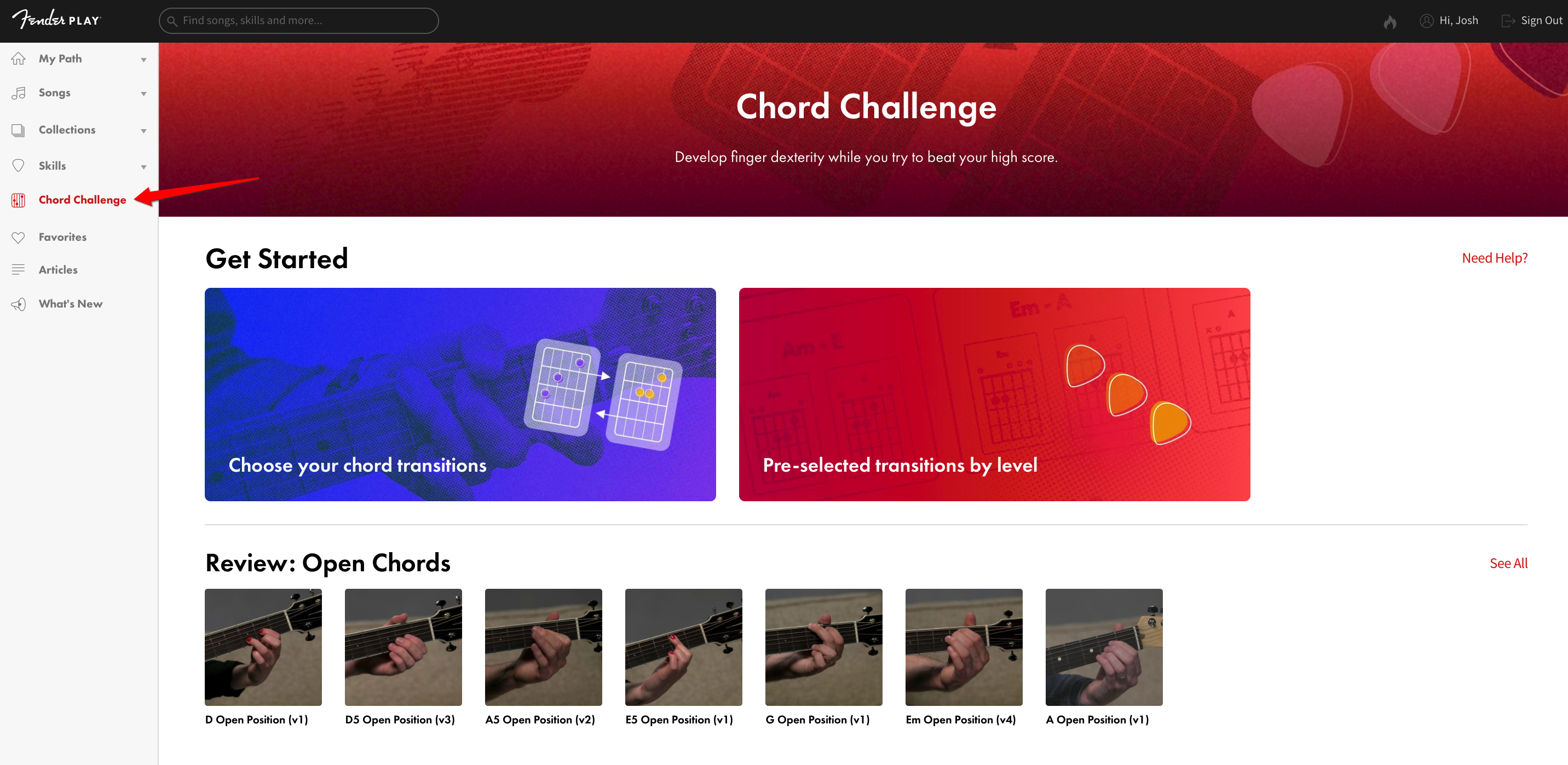 From a tablet, tap the hamburger icon located in the top left of the screen, then tap Chord Challenge.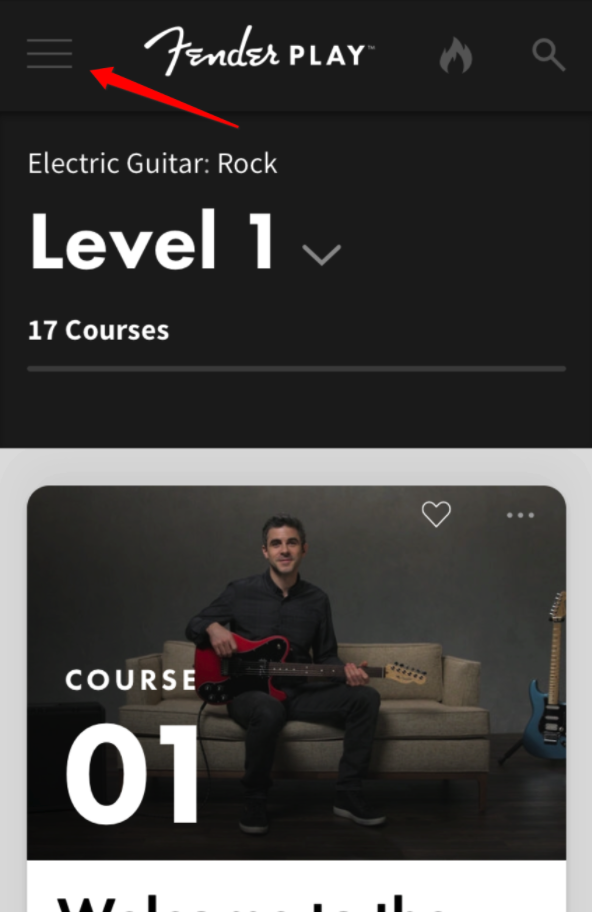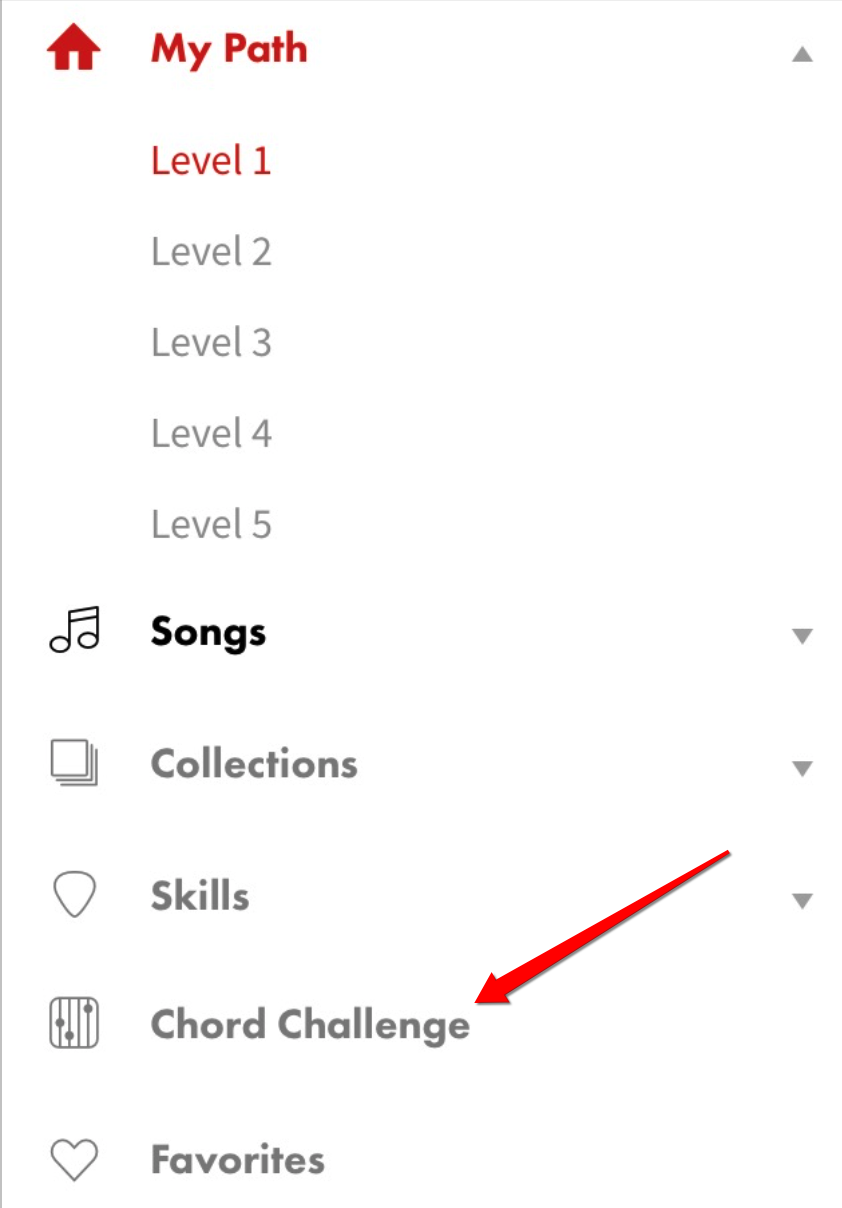 Select Choose your chord transitions to create your own chord progression to practice.


Click or tap Add a Chord, then choose up to 4 chords in the order you'd like to practice them.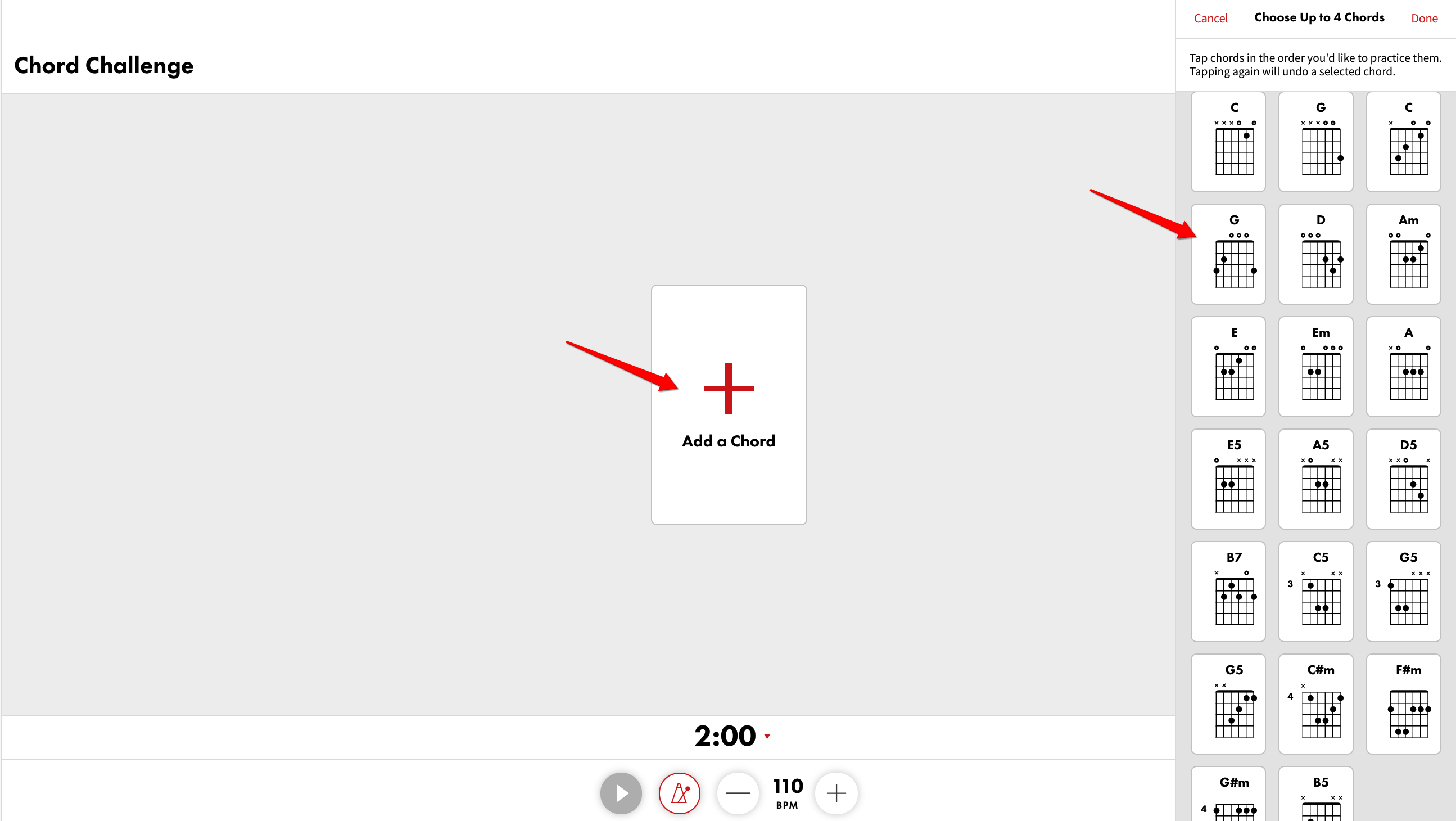 Select Pre-selected transitions by level to practice chord progressions taught on each level of Fender Play.


Select the chord transition you'd like to practice.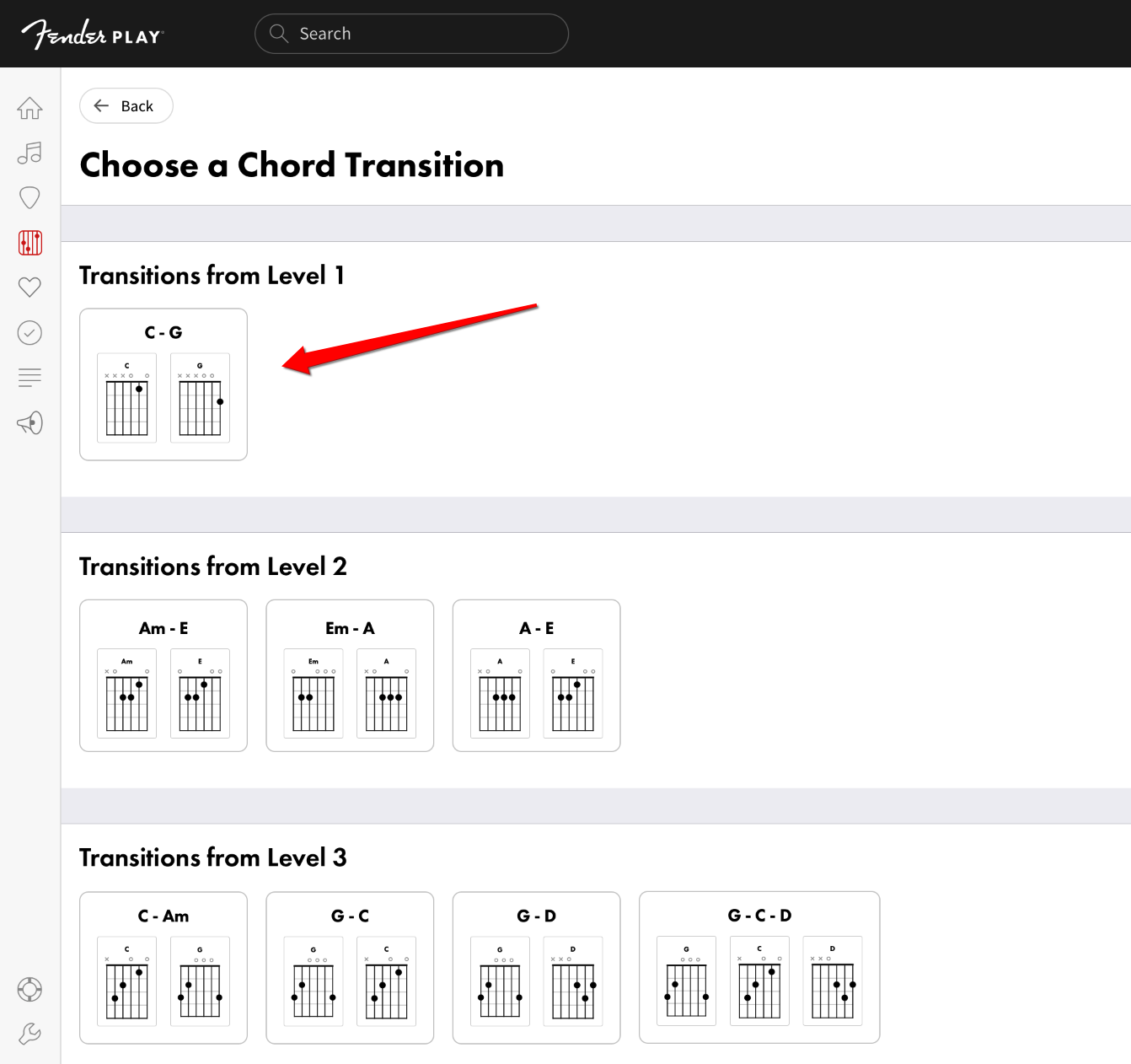 Chord Challenge Settings:

Adjust tempo using the - and + buttons.




You can turn the metronome on or off by clicking the metronome button.



Set a practice session duration by clicking or tapping the arrow above the metronome.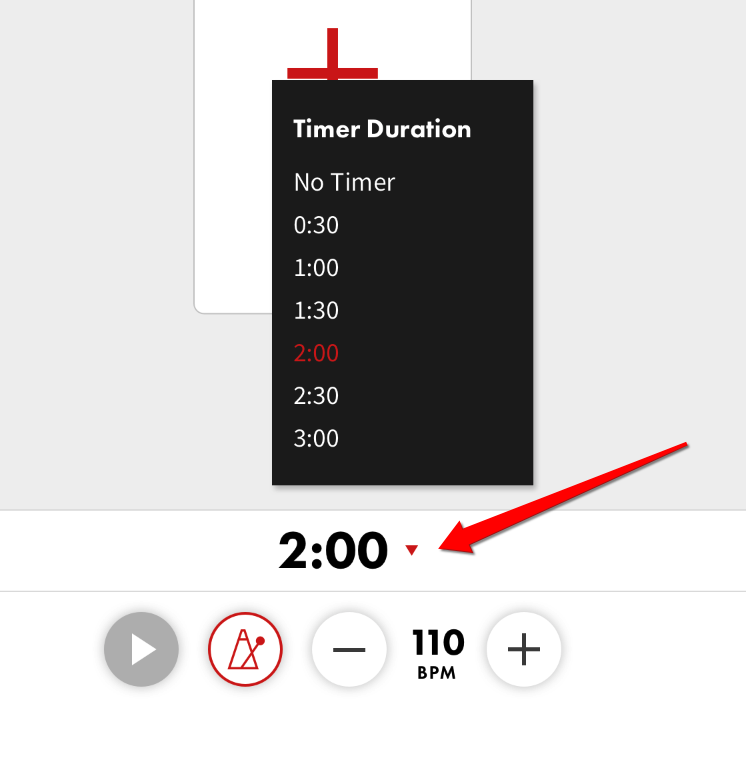 Press Play to begin your practice session. You can press pause to stop the timer and metronome at any time.

When you finish your practice session, enter how many times you switched chords. Your score will persist in subsequent rounds while in the same Chord Trainer session, but won't save once you leave the Chord Challenge.