The Songs Page is accessible from the Main Menu. It includes all of the Song lessons available on Fender Play for guitar, bass, and ukulele. The Main Songs page gives you a quick view of Hit Songs, Just Added, Riff lessons, Browse Songs by Genre, as well as Featured Artists.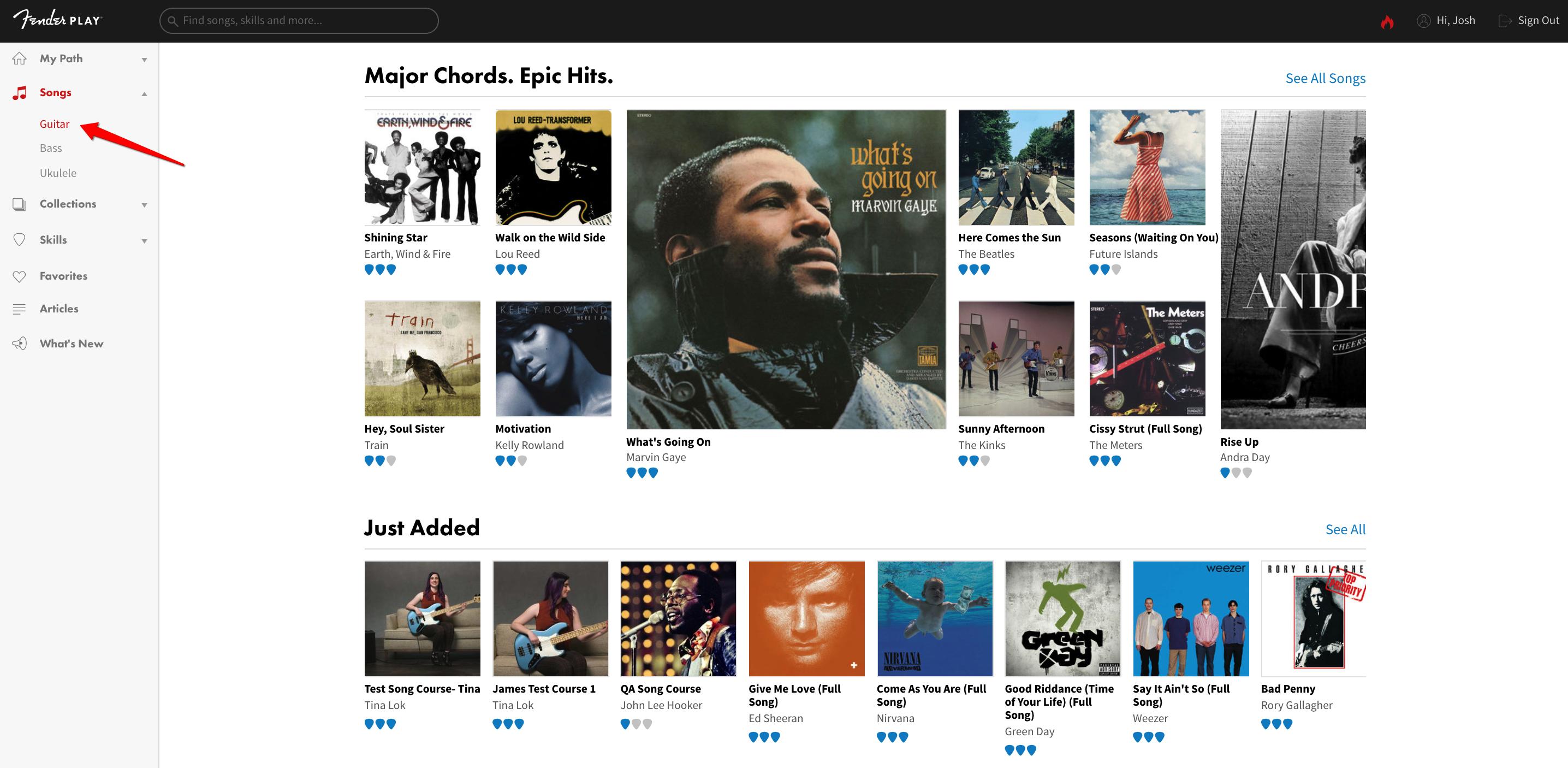 The entire Catalog for the selected instrument can be accessed by clicking on See All Songs on the right hand side of the screen.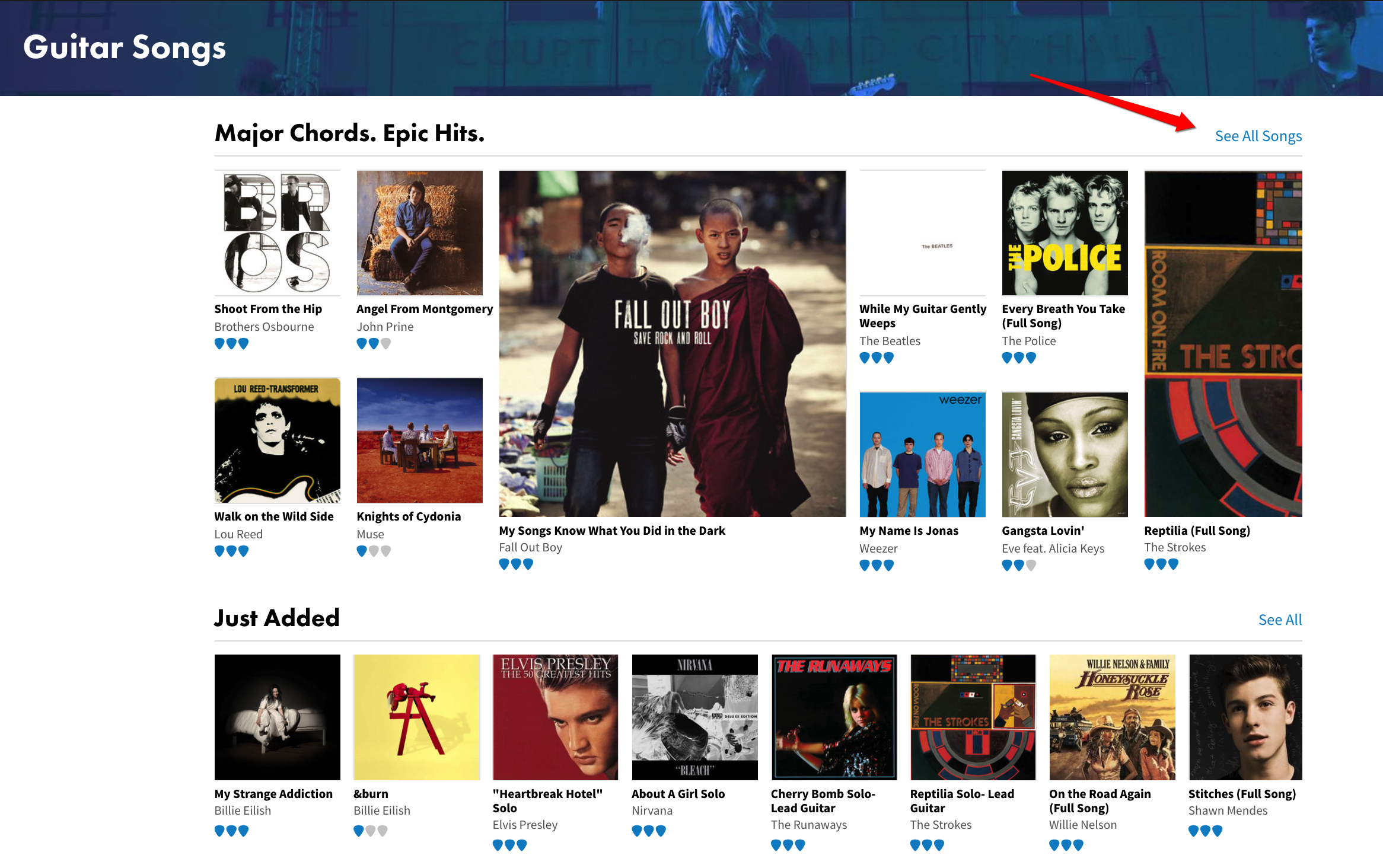 The See All Songs view will provide an alphabetical listing of the Catalog and the ability to quickly Filter by:
Instrument: Guitar, Bass, Ukulele
Lesson Type: Songs, Riffs
Genres: All, Rock, Country, Pop, Blues, Folk (guitar); Rock, Funk (bass)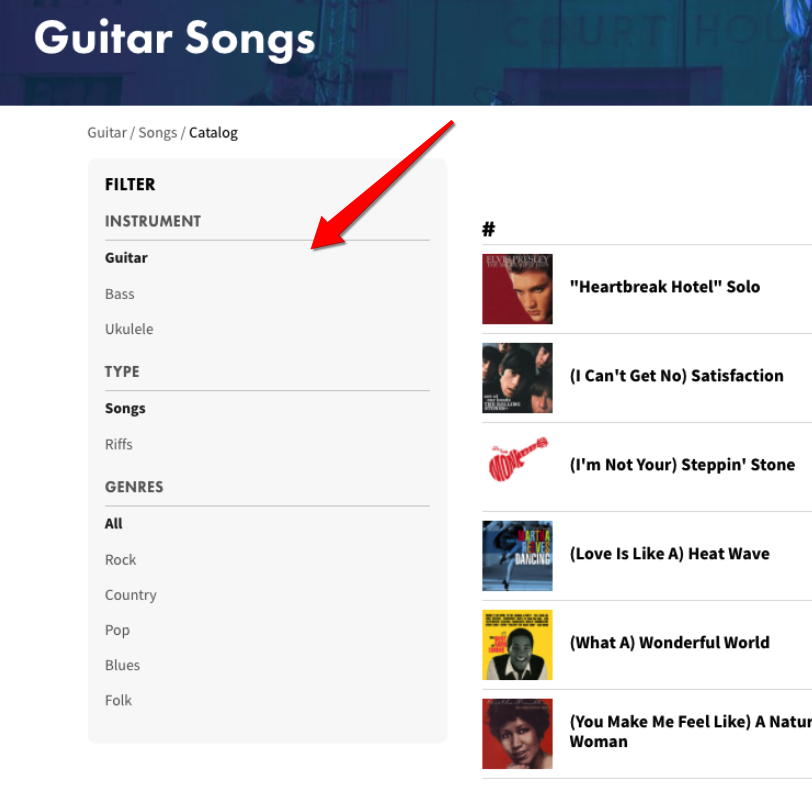 In the See All Songs view, you will find the level of difficulty and the chords used in each song.
Scroll through all of the Songs by using the numbers at the bottom of the screen.