Note: Practice mode is not available on tablets.
With Practice Mode, you can practice at your own pace by playing along with automatically-scrolling tablature and a metronome.

You'll see the Practice Mode activity on the course detail screen under most lessons that include tablature: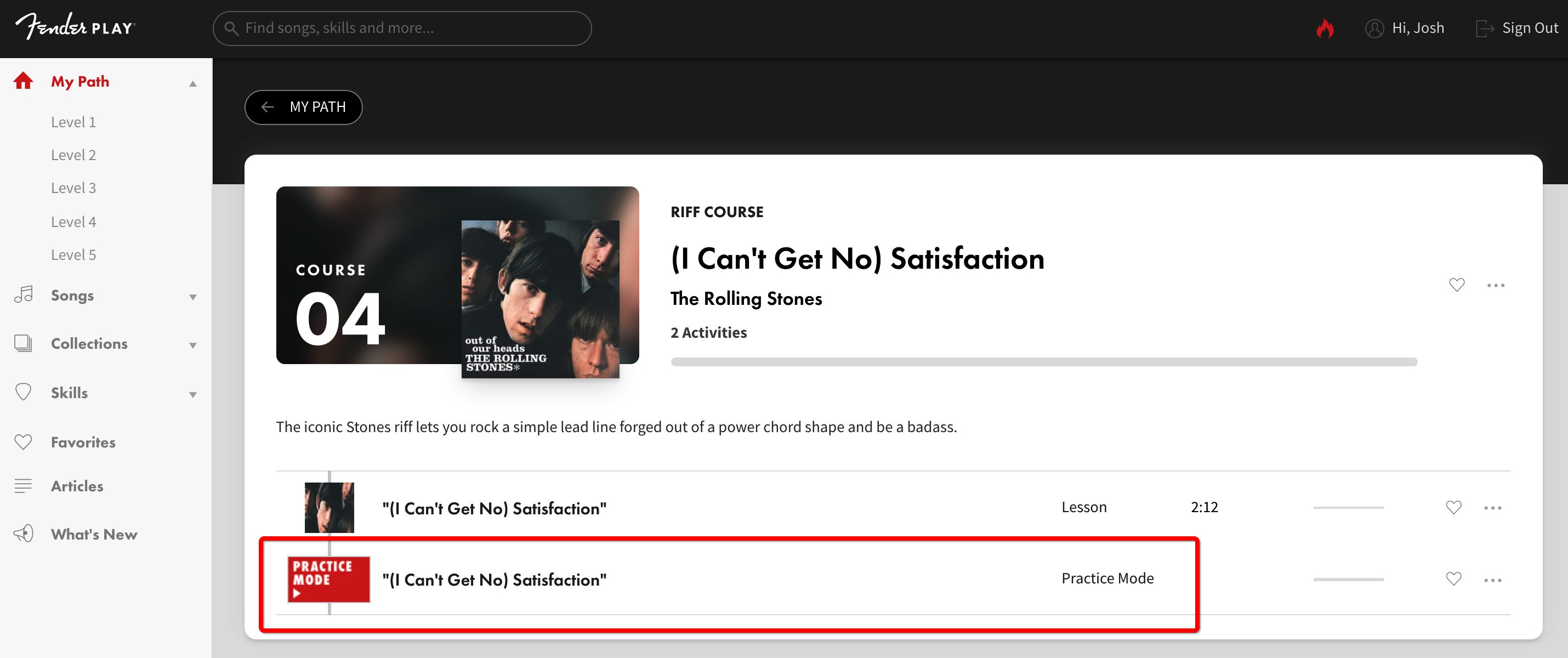 Auto-Scrolling Tablature
Practice Mode automatically moves the tab to match the tempo you have set.
A red cursor follows along in time with the tablature's tempo and the Playback Speed setting.
Once the practice mode has ended, click Play again to restart.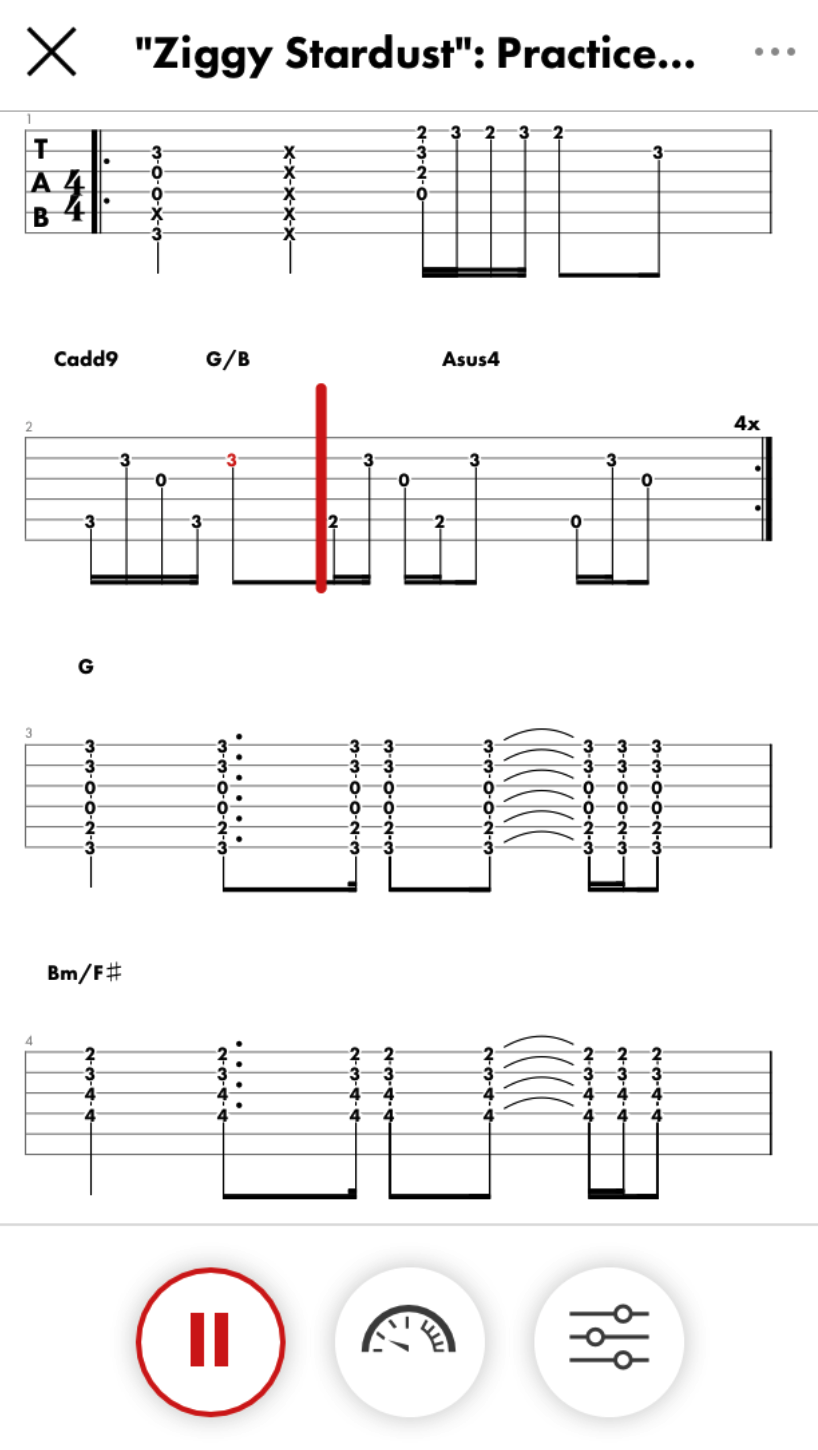 Playback Speed
Using the Playback Speed button on the Toolbar, you can slow the playback down, so it's at a more comfortable pace.
These speeds are available: 100% (default), 75% and 50%

Settings
Built in Metronome:

An audible metronome is enabled by default in Practice Mode.
Adjust the volume or mute the metronome from the settings menu.
It's best to first just get whatever you are practicing under your fingers without the metronome...get comfortable with finger placement, how your fret hand and thumb are positioned, your posture, etc. Then once you're comfortable, set the metronome to the lowest setting and practice at that speed until you aren't making any mistakes, then take it up a notch to the next metronome tempo and so on, until you get to 100%.
Count In:
When the Play button is pressed, a 2-measure count-in will happen before the playback begins, to give you time to get your hands back to your instrument and prepare to play.
The Count-In can be turned on and off using the switch in the settings menu.

Practice Tracks:
Practice Modes for on-path Guitar, Bass and Ukulele song and riff lessons include a Practice Track to play along with. In addition to the existing metronome, you'll hear the instrument playing along with the scrolling tablature.
Adjust the volume or mute the Practice Track from the settings menu.