Courses
From My Path, click or tap into any Course card to display the content of each Course. Each course contains a series of lessons and activities.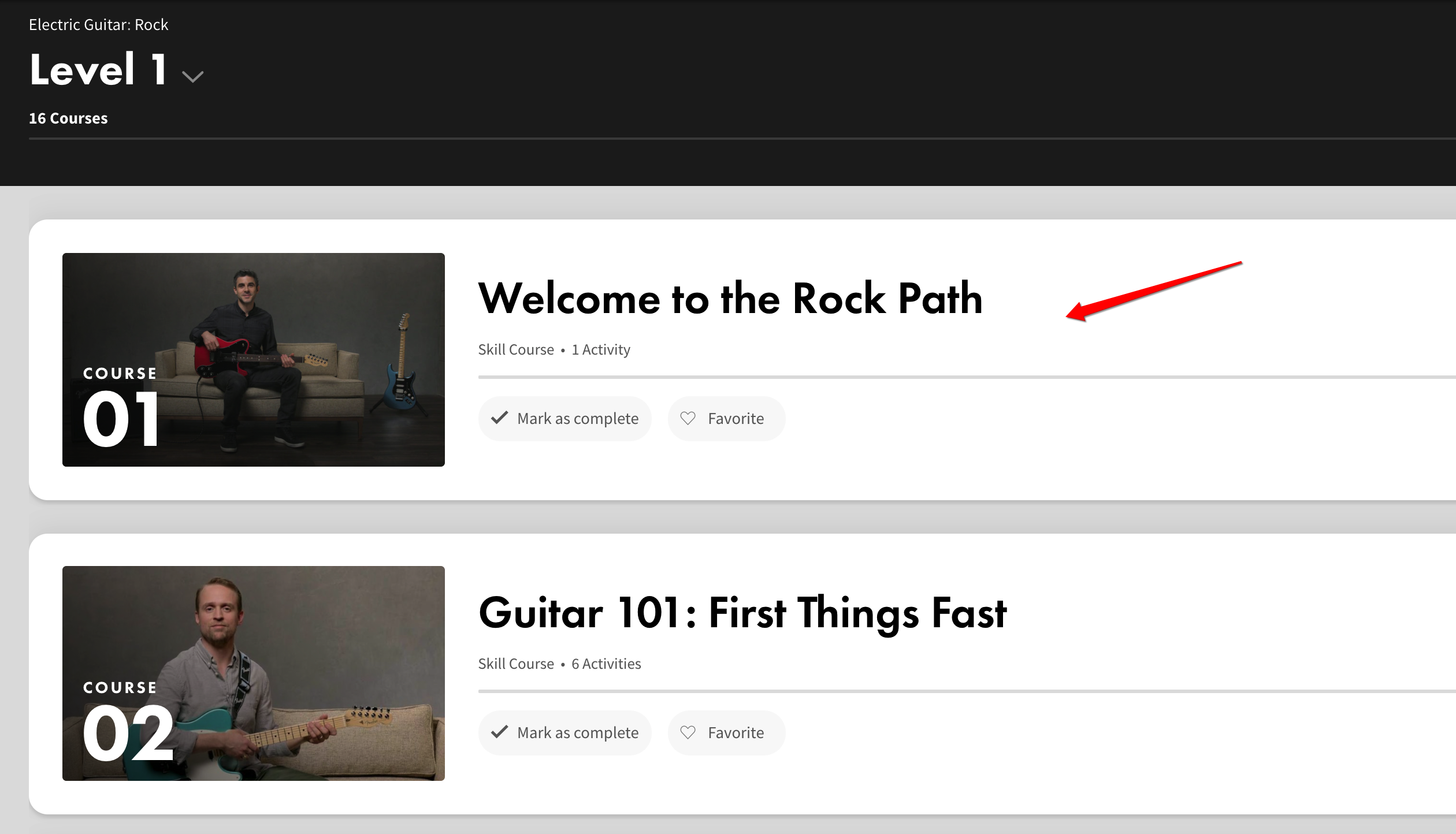 How do I know what has been completed in each Course?
As the Lessons in a Course are watched, the lesson completion bars fill in. As you watch individual lessons in a course, the course progress bar will begin to fill in, giving an approximate sense of how many lessons in a course have been completed so far.

Lessons
Within a Course, click into the first Lesson. Each lesson contains a lesson video in the top portion of the screen and tablature in the lower portion.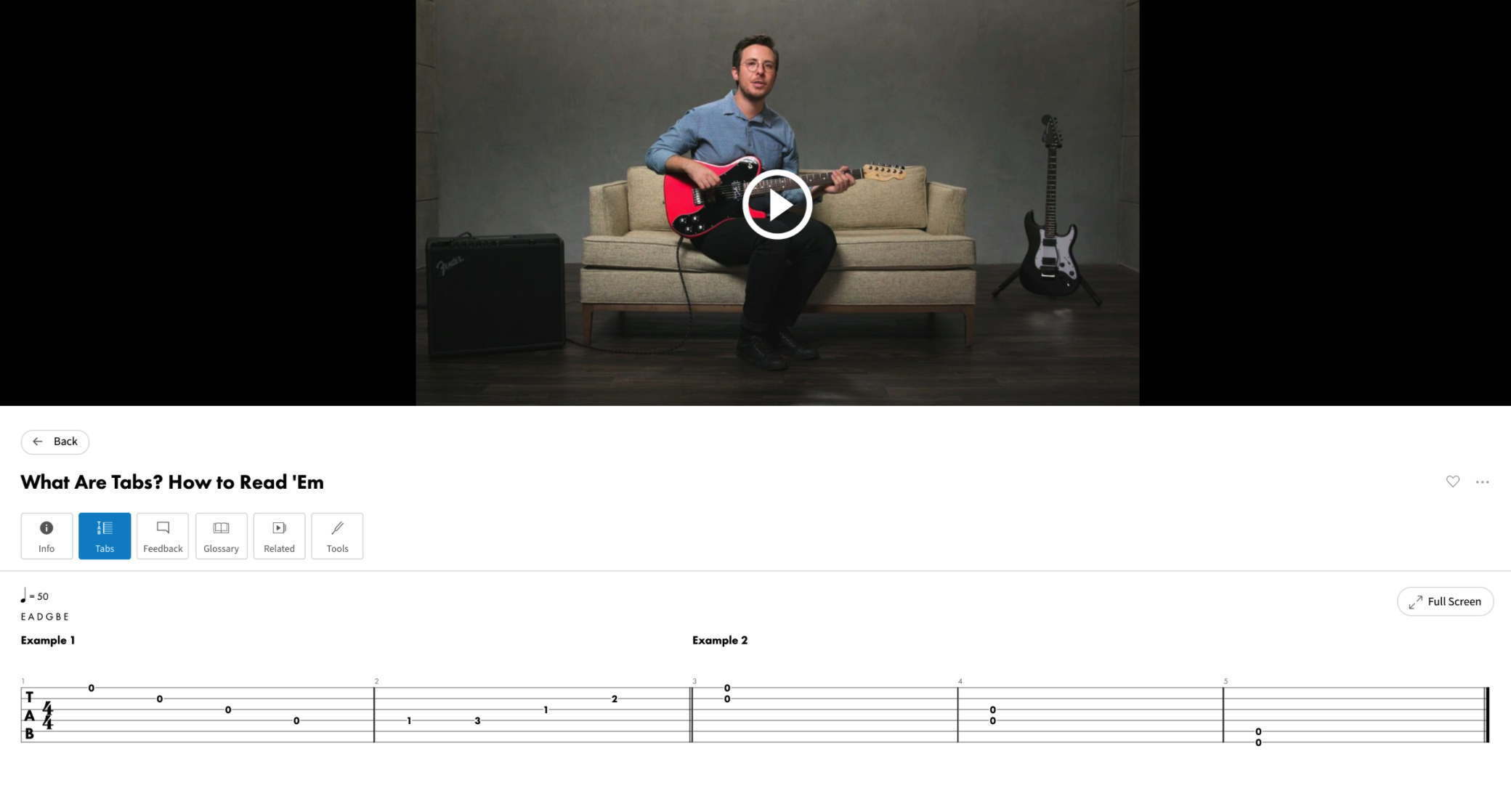 What are the buttons underneath each lesson video?
Underneath each Lesson video, you will find additional tools and resources that support the lesson.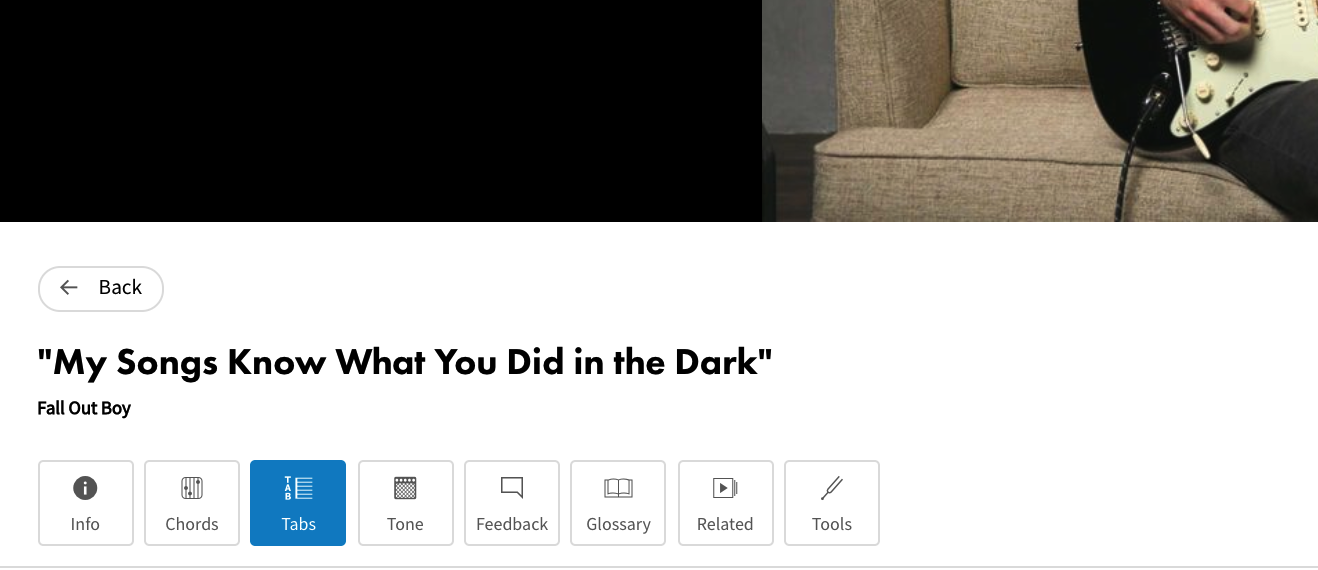 Below each Lesson video is a Back button which will take you back to the Course screen or the the last lesson you watched in the same course.
Info: This is were you'll find the lesson objectives.
Chords: If a lesson includes chords, you'll see chord diagrams for all chords used.
Tabs: Each lesson defaults to the tablature needed to do a final play through of the lesson.
Tone: If a guitar song or riff lesson uses a tone preset, this button is available with information on how to download the preset.
Feedback: Instructors can use the feedback button to request assistance with lessons. If students use this button, they will be directed to their teacher for support.
Glossary: This links to one or more short, supplemental videos about terminology used in the lesson.

Related: This links to supplemental skills that support the content presented in this lesson.
Tools: This links to Fender's web based tuner.


What happens when a lesson is completed?
To rewatch a Lesson video, click the Watch Again button located in the upper right of the video player once a lesson has finished.


To continue on to the next Lesson or Practice Mode, click the Continue button located in the video player at the end of a lesson. If a lesson is followed by a Practice Mode, you'll see a Start button instead of Continue.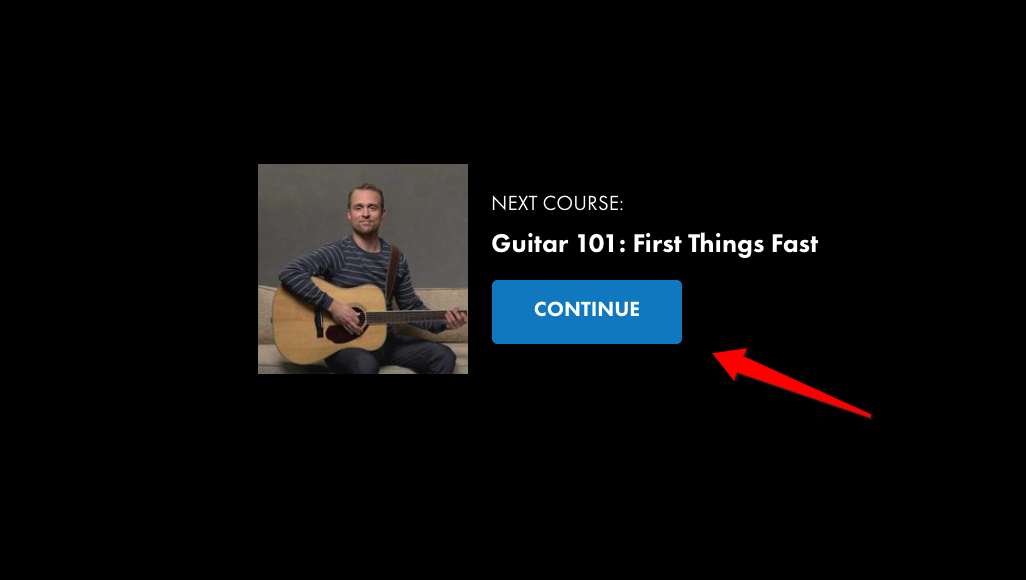 For more information on using the features in the lesson screen, see the links below:
Click here for information on viewing tablature in fullscreen mode along with the lesson video.
Click here for information on viewing tablature in fullscreen mode without the lesson video.
Click here for information on using the video player.
Practice Mode
Note: This feature is not available on tablets.
With Practice Mode, you can practice at your own pace by playing along with automatically-scrolling tablature and a metronome.

You'll see the Practice Mode activity on each Course screen under most lessons that include tablature.