There are two ways to view your progress through the courses and lessons on Fender Play.
Progress bars through Fender Play
Green course & lesson highlights


Progress Bars
Progress bars can be found throughout Fender Play. They are available on the Level, Course and Lesson screens and give users a general idea of how far they have progressed through each of these. Level and course progress bars can be seen on My Path.
Level Completion
As you complete Courses, the Level progress bar will begin to fill in, giving an approximate sense of how many courses in a level have been completed so far.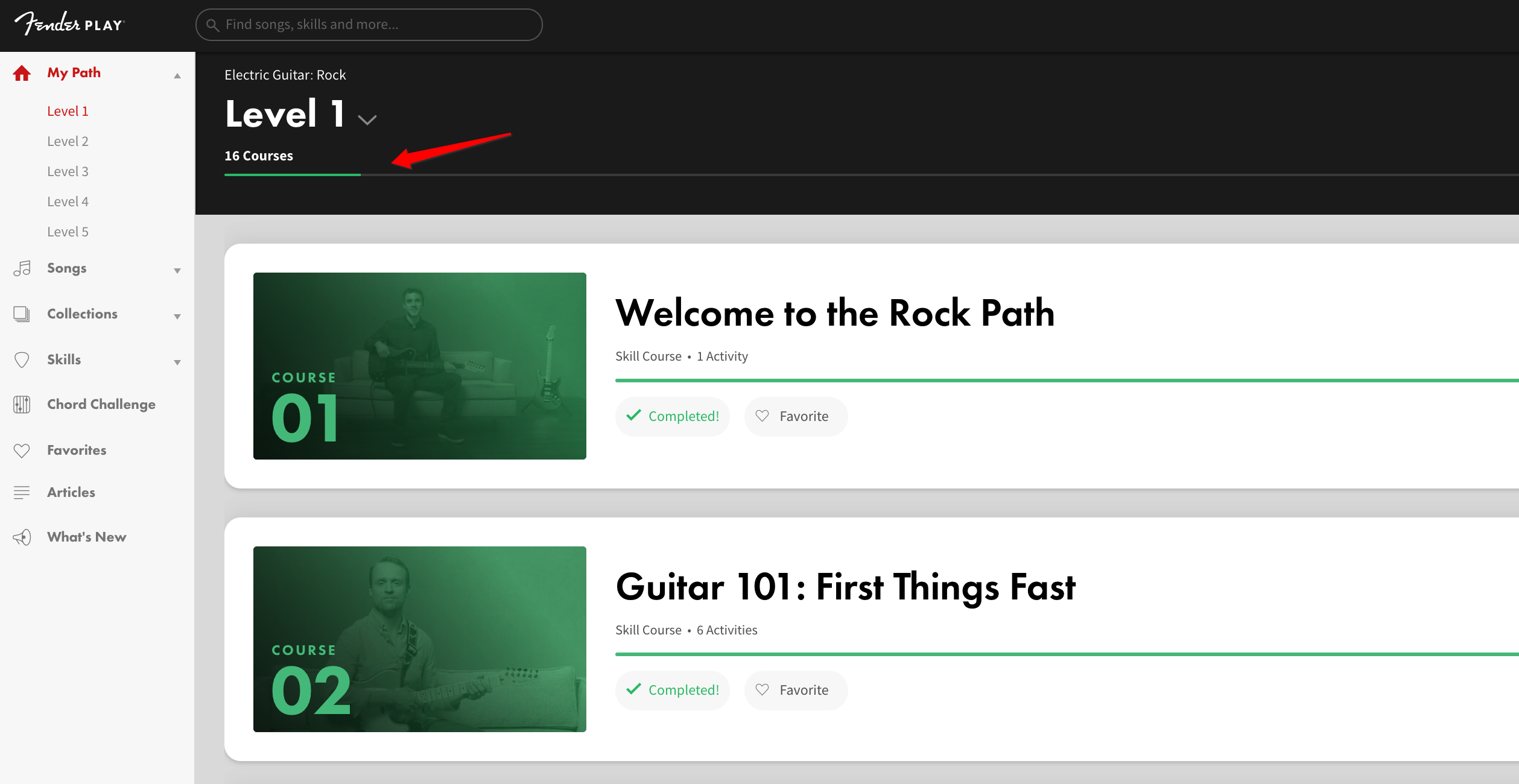 Course Completion
The Course with your last watched Lesson will have a Last Watched label.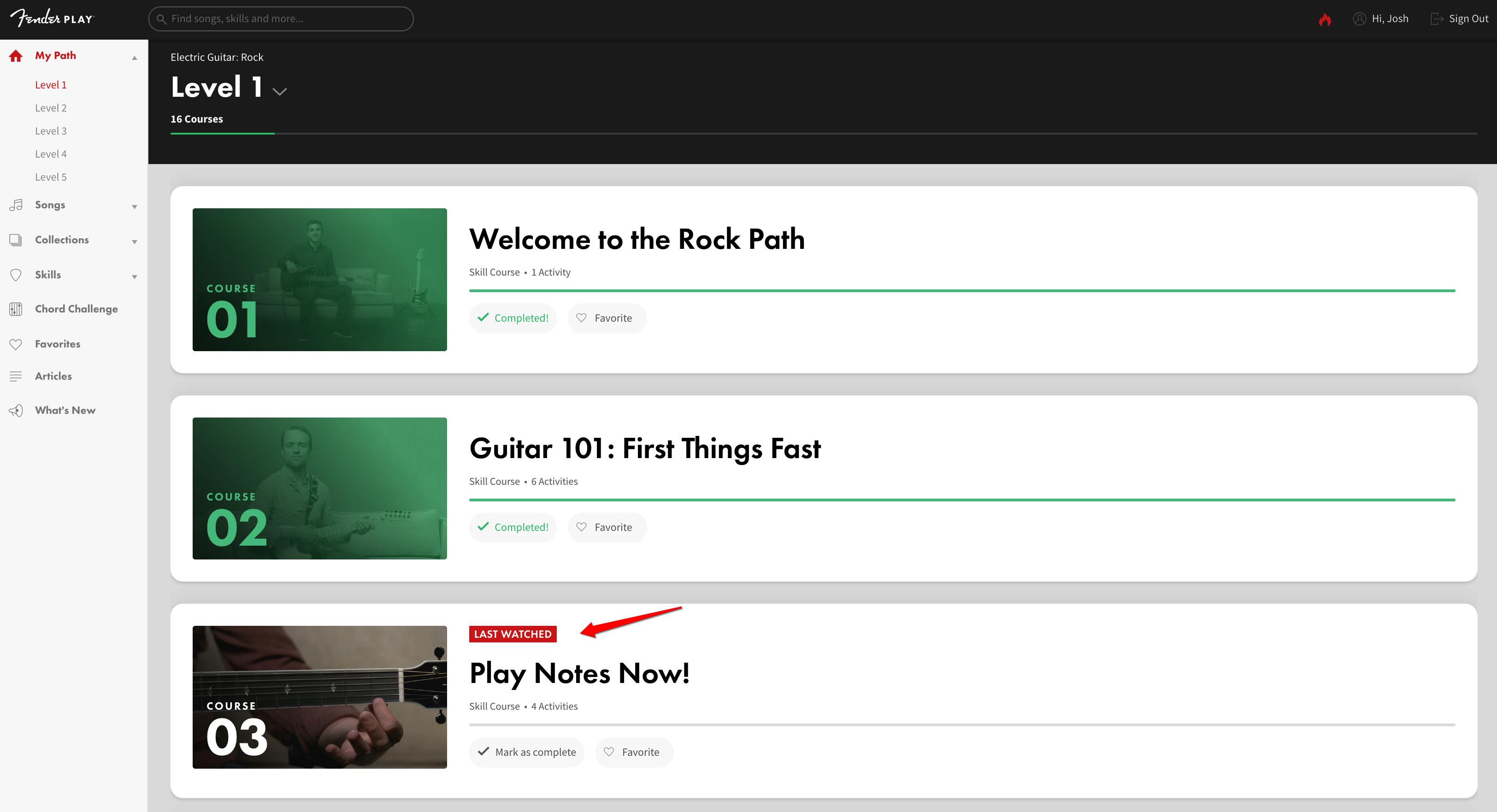 Once a Course is completed, it will turn green and have a Completed! label.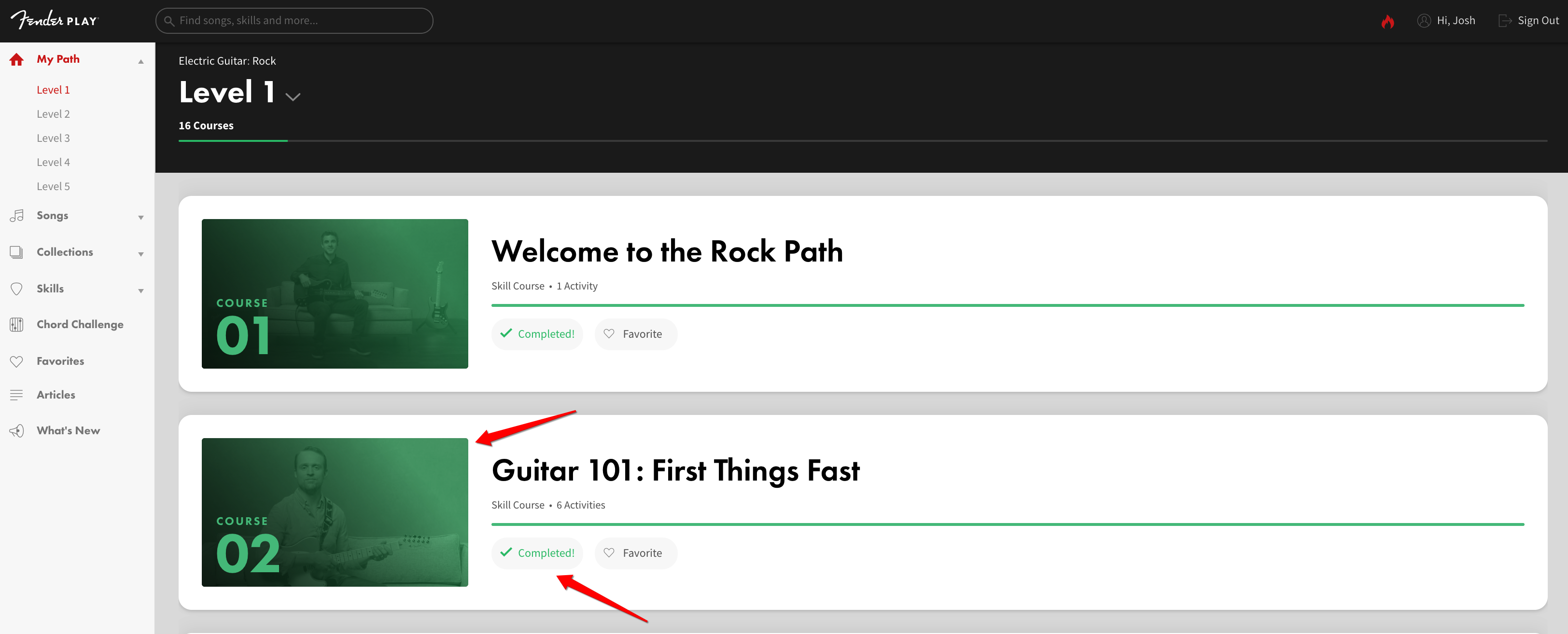 Lesson Completion
As the Lessons in a Course are watched, both the lesson and course completion bars fill in. See the progress bars in a Course page below:


When a Lesson is completed, the lesson image will change to green with a green check mark. The last lesson watched will have a Last Watched label.