Accompaniment tracks for each instrument are available inside of the Practice Mode activity for Songs, Riff and Skills found on My Path.
Backing Tracks:
All Song lessons found on My Path include multi-instrument Backing Tracks to play along with in the Practice Mode activity. In addition to the existing metronome, you'll hear accompanying instruments to play along with.
Adjust the volume or mute each instrument from the settings menu.
Practice Tracks:
All Skill and Riff lessons found on My Path include a single-instrument track to play along with in the Practice Mode activity. This track is called a Practice Track so that users can focus on the instrument they are learning. When turned on, the Practice Track will play along with the scrolling tablature.
Toggle the metronome and Practice Track on and off, adjust volume or even mute these sounds using the Settings menu in Practice Mode.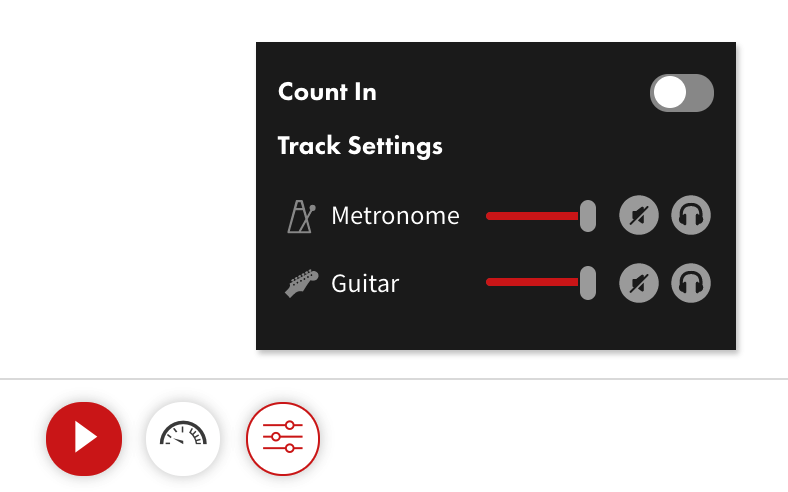 Practice Tips:
Start Slow! It's best to first just get whatever you are practicing under your fingers without the metronome...get comfortable with finger placement, how your fret hand and thumb are positioned, your posture, etc. Then once you're comfortable, set the metronome to the lowest setting and practice at that speed until you aren't making any mistakes, then take it up a notch to the next metronome tempo and so on, until you get to 100%.
Make sure your instrument is in tune to match the Backing Tracks and Practice Tracks.